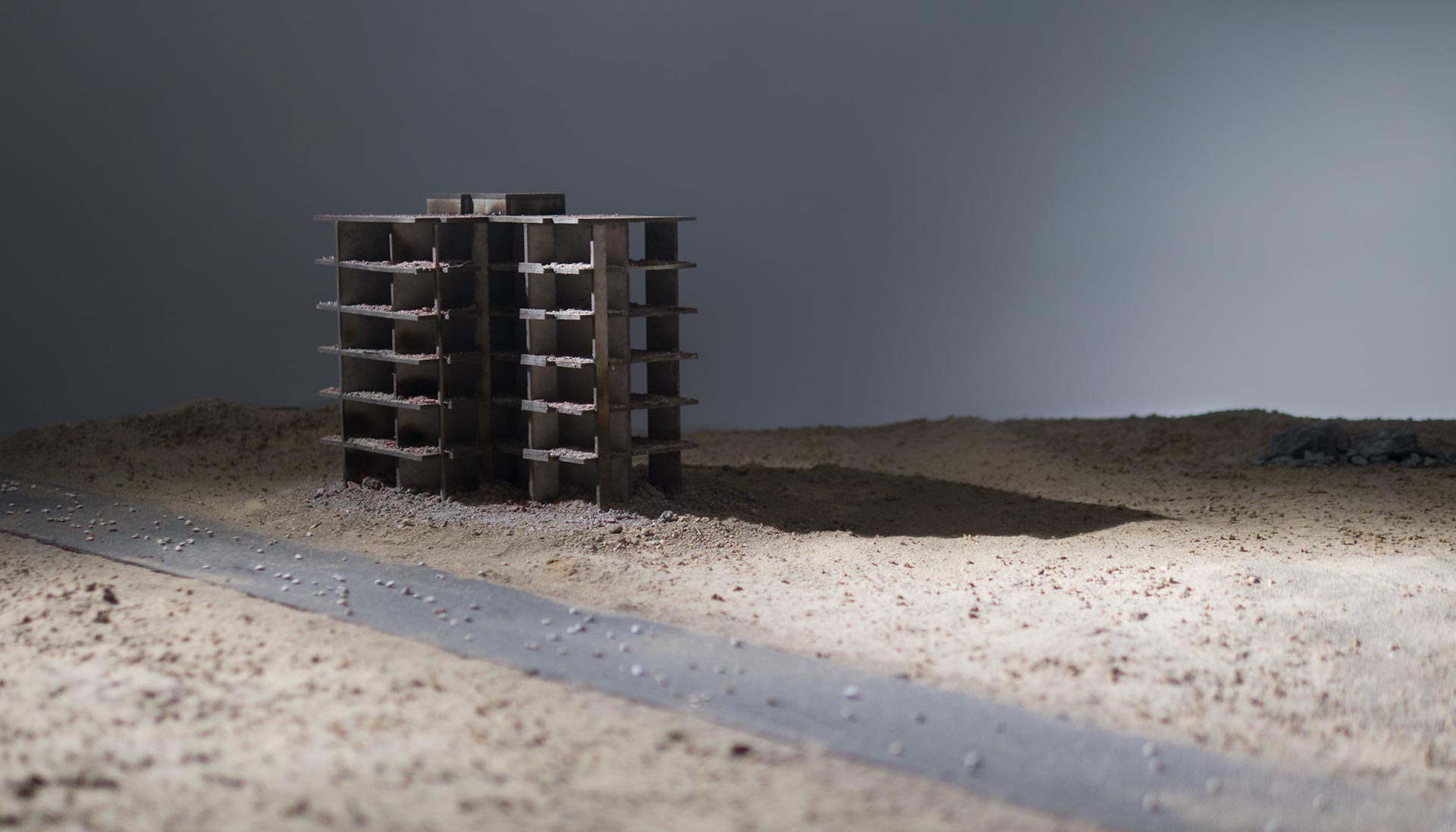 Still from video
A scaled model reconstruction resembles the Peruvian post-conflict geography.

The 20mt2 landscape acts as a puzzle. The elements in the maquette can change their distribution and they do it twice: in each, a long take flies over the landscape. When the two shots are shown together, we see the same model articulated in two different ways.

The scenography becomes a failed representation of the world with the same fiction that separate memory from its representation. It's not about to reconstruct the past as it happened but to invite, as an archaeologist, to deepen in the different strata of memory and to consider that the history we re-experience through its remembrance, can only be fragmented and broken.


Credits

Director | Maya Watanabe
Director of Photography | Jose Luis Salomón
Camera | Francisco Torrebejano (Polecamflight)
Polecam operator | Diego Gallego Fernandez
1st AC Focus Puller | Rafael Sierra Garcia
Sound | Bridge Tone
Line producer | Knockoutdesign
Scale model assistants | Magdalena Juszczak, Maya Ober

Special thanks
Taller Omnívoros, Juan Caño, Alfredo Morte, Sebastián Díaz Morales, Pepe Cobo, Jordi Abusada.